I love when they showing their affection to each other.
like this one, in their countdown live.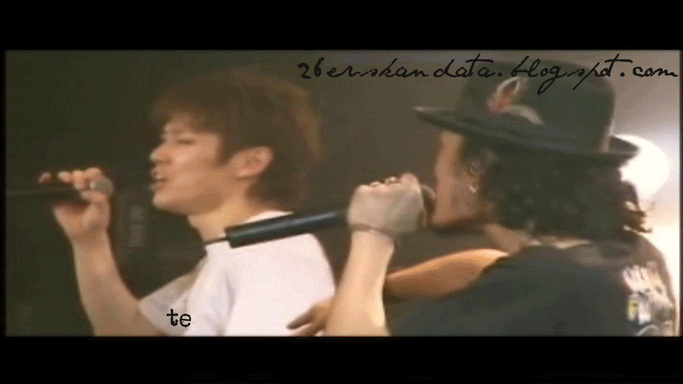 Awww....
when singing GARDEN , Kohshi and Keigo holding hands together.
and It was Kohshi's idea. :D
_______
and this one . . .
Keigo have emotionally feeling toward [Arigatou] song.
he often jerking his tear, after singing this song, in every concert.
KEIGO nii~! dont cry~! :D
he such a sensitive guy. . . XP
and I've changed gif pic on this blog's footer.
please take a look, everyone will loved it. :3